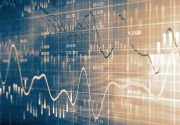 Irvine, CA, April 11, 2016 (Newswire.com) - ​Startup companies and small businesses may find it more difficult to get a loan with the increase in the Federal Funds Rate that came in December. While not unexpected, the news will cause some small companies to feel the impact. Companies that want to succeed will need to focus more on the Order of Operations as discussed by Arman Sadeghi.
According to Sadeghi, the key to success and increased profitability is focusing on the results right from the start. Traditional thought leans toward entrepreneurs starting the business they want rather than providing a service of value to customers. This method often results in failures, which is why so many new businesses close within the first two years.
Focus less on the kind of service you would like to deliver, and focus more on the kind of service that's going to get results for people out there

Arman Sadeghi, Peak Performance Coach, Speaker
Business loans are going to become more expensive for companies, as are any loans tied to an index. The Feds are expected to continue to slowly raise rates two to three percent over several years. Companies will pay more for their loans, making achieving profitability sooner even more important.
The rate increase was the first in ten years, meaning many young entrepreneurs haven't experienced this type of economy before. They may be limited on how much capital they are able to borrow, which will impact the company's ability to grow. According to Fortune magazine, the recession caused small business access to credit to drop by 18 percent and many companies still haven't recovered.
Even now, with the recovery in motion, small businesses find they are limited with access to loans. Those who qualify for a loan usually pay a higher interest rate because they are seen as a higher credit risk.
The importance of businesses making the right decisions has never been greater. They must work strategically to increase profitability earlier. According to Sadeghi, the way to achieve success is by producing results for people. As he says in his Titanium Life podcast, "Focus less on the kind of service you would like to deliver, and focus more on the kind of service that's going to get results for people out there."
While some companies can build success using their own methodology of focusing on what they want to do, they're never going to achieve the level of success they want until they change the way they think. As the economy shifts, this strategy will become even more essential. If companies are limited to the funds they can get through loans to sustain or expand the business, they must rely on their income to reach those goals.
Companies that provide results for customers, especially radical results, will see more people willing to pay for those results. They won't have to worry about marketing because customers will come to them. That kind of success is sustainable in any economy.
Sources:
http://fortune.com/2016/01/07/fed-interest-rate-small-business/
http://www.bizjournals.com/albuquerque/news/2015/12/24/nm-credit-union-chief-business-lending-rates-could.html
Share: